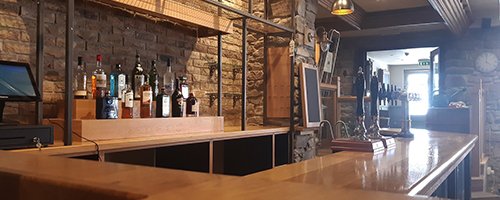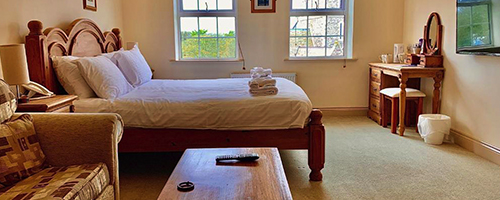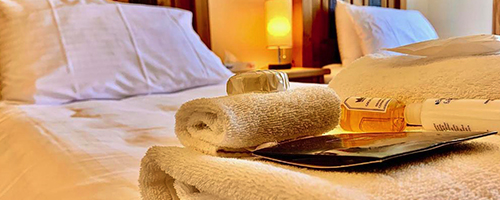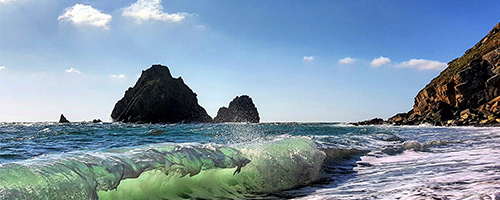 Relax In Our Island Hotel
Situated at the heart of the vibrant Alderney community, La Ville offers fantastic food, 20 spacious en-suite rooms, a cocktail bar, terrace and a large dining room.
Next door you will find The Chez Bar amd Off Licence, an ideal venue for celebrations including childrens' parties. The bar has Sky TV, BT Sport and is the perfect place to watch all sporting events.
La Ville is located in the heart of Alderney's Victoria Street.
With views of one of the finest Victorian Buildings in the Channel Islands, St. Anne's Church, or the beautiful cobbled Victoria Street, La Ville Hotel is perfectly situated in the heart of Alderney for any excursion. The hotel comprises 19 spacious ensuite rooms and a large restaurant that offers a fantastic customer experience built around great food, drinks, accommodation and the best service on the island.
Whether you are visiting Alderney to work on your tan, looking for somewhere new to explore, or you are simply looking to escape, La Ville will be the place for you. Alderney Wildlife centre, Alderney museum, shops and restaurants, are all within a few minutes walking distance from the hotels front door.
Take a bike out to the lighthouse or wonder out to Gannet Rock, stroll down Braye Road to one of many stunning beaches or perch on a bench with your favourite book. Your journey begins at La Ville
Please note: Our bar and restaurant are closed for the winter and will reopen in the spring